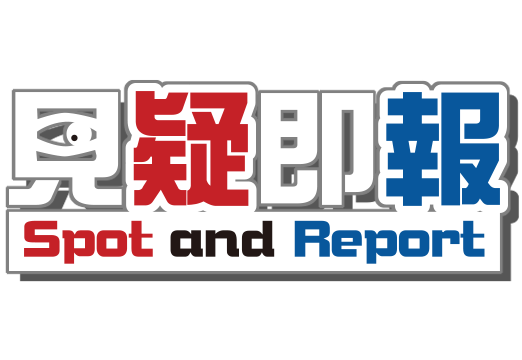 有可疑 要識報 >
Background
The global terrorist threat situation remains complex and ever-changing in recent years, posing grave challenge to security worldwide, including Hong Kong. To ensure Hong Kong's counter-terrorism (CT) capabilities are adequate and will be enhanced continuously, the Inter-departmental Counter Terrorism Unit (ICTU) was established in April 2018 under the coordination of the Security Bureau.
ICTU comprises members from six disciplined services, i.e. the Customs and Excise Department, the Correctional Services Department, the Fire Services Department, the Government Flying Service, the Hong Kong Police Force and the Immigration Department.
Customs and Excise Department
Having regard to risk assessment on the threat of terrorist attacks, the Customs and Excise Department (C&ED) has been taking appropriate control measures and conducting Customs clearance at various control points. C&ED spares no effort to combat the smuggling of firearms, ammunition, weapons, explosives and strategic commodities, etc., to prevent attempts by criminals to use those items in terrorist activities.
Moreover, C&ED has maintained close co-operation in its intelligence exchange with local, Mainland and overseas law enforcement agencies to enhance enforcement effectiveness. The department has also provided counter terrorism (CT) training and organised CT exercises for frontline officers to enhance the departmental capabilities in conducting risk assessments in terrorism and dealing with terrorist attacks.
Correctional Services Department
Correctional Services Department (CSD) actively collaborates with all member departments of ICTU and works on counter-terrorism (CT) related issues. In order to minimize the potential risk of terrorism, CSD strengthens the established intelligence network and security system. It reinforces the detection of illicit activities in correctional facilities to combat and prevent all kinds of offences as well as to eliminate the propaganda or spread of any terrorist activities in institutions. CSD also takes an active role to arrange and provide training to staff members to enhance their awareness and alertness on CT related matters so as to ensure a safe and secure custodial environment in institutions.
Fire Services Department
Fire Services Department (FSD) equips the public with the knowledge of responding to emergencies including terrorist attacks through public education on, among others, the "Three Basic Skills on Emergency Preparedness", namely "Extinguish and Prevent Fire", Self-help and Help Others" and "Escape and Evacuate", with the aim of strengthening their capabilities to cope with disasters or emergencies.
Moreover, the Department also provides professional advice on issues related to dangerous goods, chemical, biological, radiological and nuclear (CBRN) and hazardous materials.
FSD maintains a close liaison with other relevant departments for exchanges of counter-terrorism intelligence. It also joins them in conducting counter-terrorism exercise of different types to promote the competence and collaboration in fighting terrorism, with the goal of safeguarding lives and property of the public.
Government Flying Service
The major counter-terrorism (CT) role of Government Flying Service (GFS) is to provide aerial support for the local law enforcement agencies.
On the other hand, GFS participates in regular exercises and training with ICTU and relevant law enforcement agencies to maintain efficient CT response capability.
Hong Kong Police Force
Counter-terrorism (CT) is one of the Commissioner's Operational Priorities of Hong Kong Police Force (HKPF).
To cope with the complicated and evolving terrorist threat situation, HKPF closely monitors global and local terrorist incidents and their modus operandi, conducts timely threat assessment, and maintains active intelligence exchange with law enforcement agencies in Hong Kong, Mainland and overseas countries. Based on the prevalent situation, HKPF strategically deploys CT resources to ensure rapid, effective and coordinated response against terrorist activities.
Besides, HKPF regularly reviews contingency plans and holds CT exercises to test the response capability of each unit and enhance their co-ordination with different stakeholders.
HKPF commits to reinforce public education and publicity to raise the CT awareness of the local citizens, and strengthen their emergency preparedness and participation in counter-terrorism.
Immigration Department
To enable Hong Kong to remain as one of the safest cities in the world free from threats of terrorism, Immigration Department (ImmD) exchanges intelligence with local, Mainland and overseas law enforcement agencies through different channels; conducts analyses and investigations on the intelligence gathered; and exercises effective immigration control in accordance with the law, in light of terrorist threat assessments and actual circumstances, to prevent entry of undesirable persons who may pose a threat to the law and order of Hong Kong.
In addition, the Immigration Department organizes regular internal counter-terrorism (CT) training and drills to enhance the professional knowledge and awareness of CT-related issues among its staff for interception of suspicious visitors who are suspected to have been involved in terrorist activities.
Responsibilities
Monitor and analyze global terrorism trends and render strategic recommendations to the Secretary for Security on CT-related matters;
Provide an inter-departmental platform to enhance coordination and analysis of CT intelligence amongst member departments; and
Coordinate the CT efforts of various departments, such as organize inter-department CT exercise and training for frontline officers, and promote CT public education and publicity.
Milestones
June 2022
The "CT Reporting Hotline 63-666-999" was launched, with the first stage covering SMS and WeChat reporting features.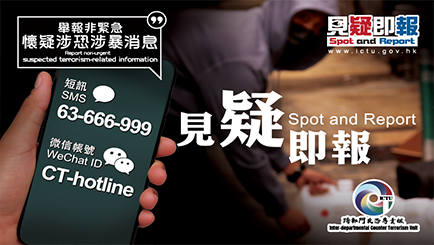 November 2021
Organized CT Exercise "TIGERPACE" at the Hong Kong West Kowloon Station, with a view to enhancing departments' capabilities in dealing with terrorism-related intelligence and responding to different forms of terrorist attacks, as well as promoting CT public education message of "Spot and Report".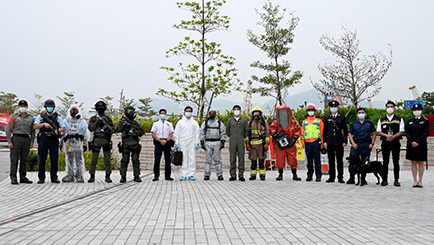 August 2021
Organized the "CT@Community Activity Day" and invited members from the youth or community engagement programs associated with the six member departments of ICTU to attend the event. Through fun games, exhibitions and a "Guided Emergency Response Demonstration" drill, the public's CT awareness was strengthened.
May 2021
ICTU's website was officially launched along with the public education theme of "Spot and Report", which educated the citizens to identify suspected terrorism-related activities and encouraged the public to report relevant information.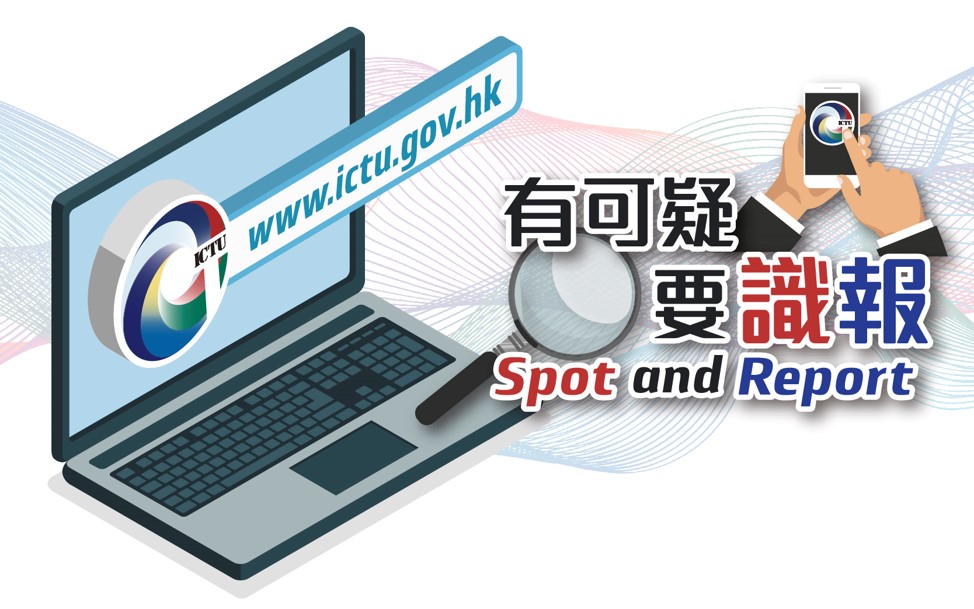 April 2021
Cooperated with the Operations Wing of the Hong Kong Police Force to co-organize CT Exercise "IRONWILL" at the Hong Kong International Airport, with a view to ensuring the CT preparedness of police units and promoting the education messages of "Stay Vigilant to Bomb" and "Run, Hide, Report".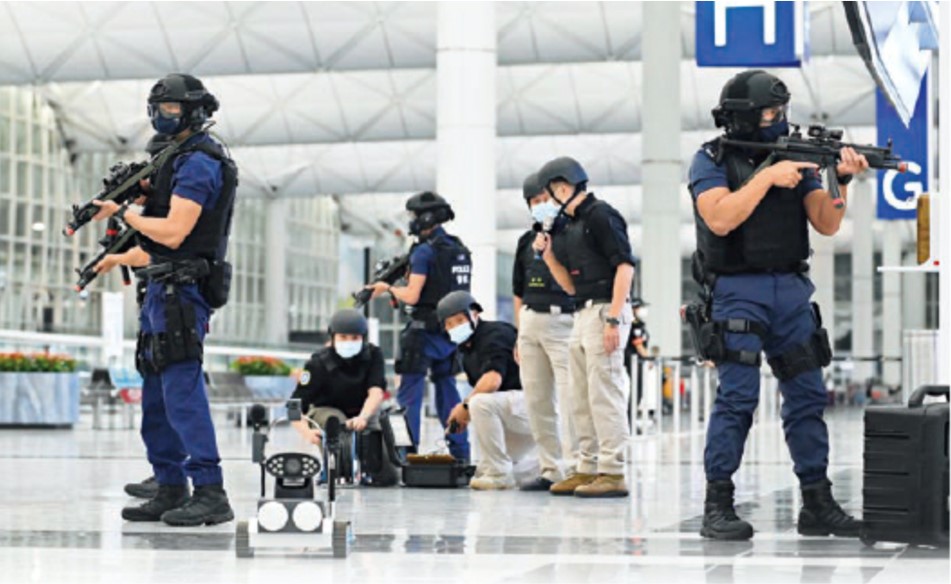 September 2020
Collaborated with the Information Services Department and the Police Public Relations Branch to produce an Announcement on Public Interest for "Run, Hide, Report" to remind the general public of the proper response in the event of terrorist or violent attacks.
June 2020
Provided CT training to more than 10,000 disciplinary frontline officers since it was established.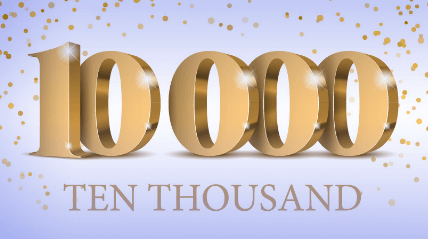 April 2020
Launched the "Stay Vigilant to Bomb" public education initiative to enhance the citizens' vigilance against the threats of bombs and suspicious objects.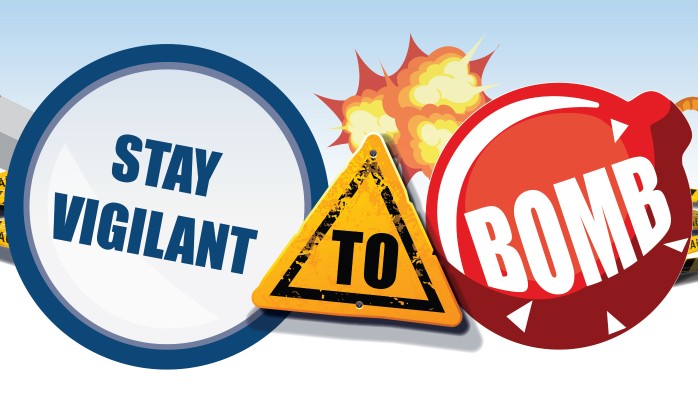 March 2020
Organized inter-departmental CT exercise "CATCHMOUNT" at the Lok Ma Chau Spur Line Control Point to enhance the coordination and response capabilities among member departments to deal with bomb incidents and suspicious objects.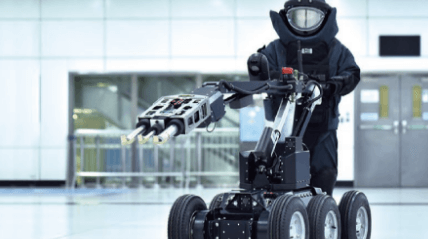 April 2019
Set up publicity booth during the JPC Open Day to promote the messages on emergency response by means of story-telling and interactive games.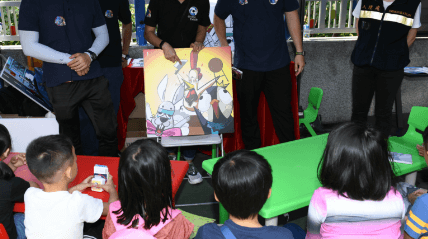 March 2019
Organized its first inter-departmental CT exercise, codenamed "POWERSKY", at Lei Yu Mun Park to strengthen its member departments' intelligence and coordination capabilities in tackling terrorist activities.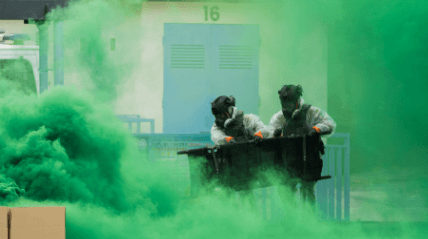 January 2019
Conducted the Guided Emergency Response Demonstration during the Hong Kong Police Force 175th Anniversary Open Day to demonstrate the advisories of "Run, Hide, Report" and "Three Basic Skills on Emergency Preparedness".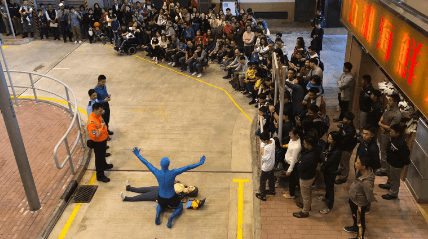 April 2018
ICTU was officially established.